Welcome to the future
AdOPT AI revolutionizes the way buildings and portfolios are managed.
Benefits
AdOPT AI utilises your portfolio's data to more effectively manage your bottom line. These benefits will be displayed visually through a real-time dashboard.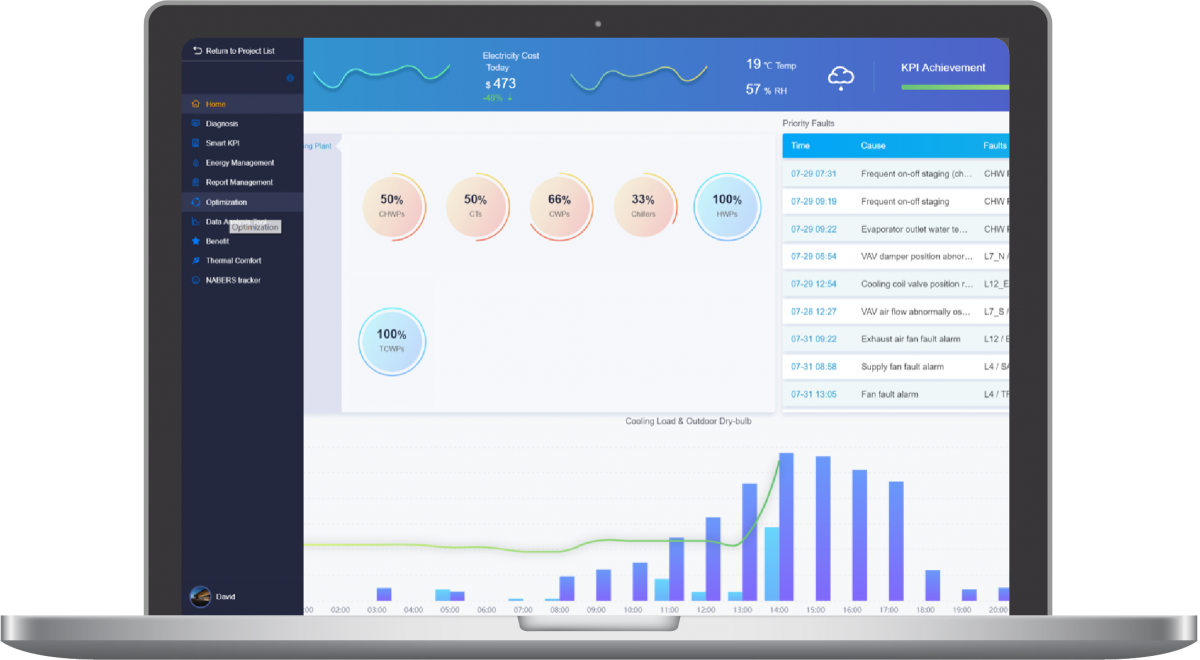 With AdOPT AI you can benefit from:
Enhance your Environmental, Social and Governance (ESG) outcomes
Reduce outgoings & optimise energy use
More productive teams
Improved NABERS, WELL & Green Star ratings
Mitigate human error risk
Less human resources including contractors and consultants
Better equipment health & sustainability
An IoT strategy to control your data
Reduced carbon emissions
Core Features
Autonomous fault detection & diagnostics

AdOPT AI is an Artificial Intelligence (AI) diagnostic tool that plugs in, either physically or virtually, to existing building systems. Using a cloud-based system and proprietary algorithms, complex problems are deciphered and reported in real time. AdOPT AI significantly reduces labour costs without reducing the efficiency of the building. This technology nullifies the constant and full-time requirement of engineers and facility managers.
Autonomous energy optimisation advice

The AdOPT AI algorithms can formulate optimal performance strategies for your assets and deliver updated advice regularly throughout the asset lifecycle.
Integrated digital workflow

AdOPT AI's proprietary workflow application allows your organisation to streamline, automate and measure workflows. It can co-ordinate and interface with existing CMMS to optimise workflow so that manual work orders, approvals and measurement can be automated. This enables managers to focus on the important decisions which ultimately affect the bottom line.
Autonomous reporting

AdOPT AI utilises Artificial Intelligence and Real Time Reporting to empower commercial decision makers with understandable engineering information. Commercial managers can make building operation decisions with confidence in both inputs and outputs.
Unlimited data capacity

AdOPT AI's framework has unlimited data capacity. The generalist nature of the algorithms enables the software to process any type of data into concise and understandable facts. With the application of domain knowledge and machine learning, outcomes can be customised to deliver outcomes.
Real time alerts and accurate insight

AdOPT AI restricts the human intervention and subjectivity in deciphering data, and proactively, objectively and transparently manages building maintenance via Artificial Intelligence technology.
Case studies
AdOPT Case Study –  Sydney Commercial Building – 27,000 sqm
AdOPT Case Study –  Melbourne Commercial Building – 40,000 sqm
Case studies
Request a call-back
If you would like us to give you a call to have a chat about our software product fill out the form below and we will get back to you shortly.